Jobs & Call-outs
We are a small core team of employees that expands as projects require.
Our staff work predominantly from home for computer-based work, coming together for meetings and practical delivery as required.
Many of our projects require artists, producers, workshop leaders, designers and other freelance contractors to support us in delivering our work. Here we advertise any of our open calls to creatives for project-based roles.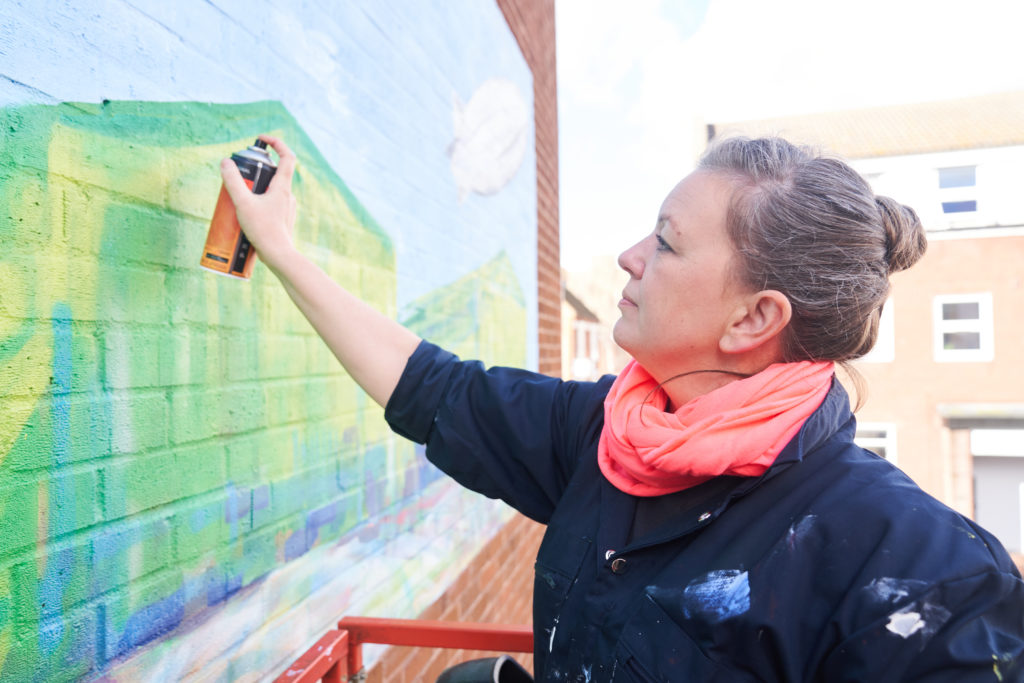 ---
Work with us
We encourage people from a variety of backgrounds with different experiences, skills, and stories to join us and develop our working practice.
We are especially keen to hear from people that will diversify our existing staff team and reflect the diverse communities in which we work. You can read about our current vacancies on this page.
We also operate a Talent Bank of individuals interested in working with us. If there isn't an opportunity for you now, but you'd like us to bear you in mind for the future, get in touch and introduce yourself at office@bedfordcreativearts.org.uk
If you are a creative who would like to be considered for future calls and want to introduce yourself or your work, feel free to reach out to us and tell us about yourself at info@bedfordcreativearts.org.uk.
Find out more about us on our team page.
---
Opportunities
Volunteer

Bedford Creative Arts are looking to recruit volunteers to assist with the delivery of their exciting programme.

We are looking for people who are passionate about the arts and want to work with the community to create exciting new artworks. We will offer support to those who want to learn new skills and provide regular training and social events allowing our volunteers to get to know the team and each other.

Volunteers will have the opportunity to be part of our events, workshops and offer support to the team during busy periods. There may also be opportunities to work with our team in supporting admin tasks to ensure the smooth operation of our programme delivery.

For more information on how to apply, please download the job description below.
Trustees

Bedford Creative Arts is seeking enthusiastic individuals to join its Board of Trustees.

We are particularly excited to hear from people who have skills or experience in one or more of the following areas:

Working in & listening to diverse communities
Artistic practice and/or creative producing in any artform
Fundraising skills
Knowledge of emerging digital technologies
Trustee or charity sector experience
Leadership experience

Diversity on our Board is important to us. We seek to develop a Board that reflects the community we serve. We are keen to hear from people from a range of backgrounds and especially those which are currently under-represented on our board which includes:

South Asian, Black, Mixed or Eastern-European White ethnic backgrounds.
Have a disability or long-term health condition, or are neurodiverse
People without a degree or further education qualification
People who identify as male, non-binary or trans
People who identify as LGBTQ+

We won't prejudice applicants that do not come from one these backgrounds if they have the skills and knowledge we need to balance our Board, but we would be delighted if we could reflect these backgrounds in our decision-making.

Download the job description pack below to find out how to apply.
POP Bedford: Artist Open Call

Pride Of Place Bedford is seeking to recruit x2 local artists to become POP Bedford 'Artists-in Residence'. The appointed artists will develop their own plans responding to the theme of 'This is Bedford', and work with the creative community and local Bedford community to create an artwork, or series of artworks, that will be exhibited as part of the final collaborative exhibition in the last week of the pop-up.

Fee: £750 (to include materials and expenses). The cost of materials can be paid in advance.

Hours of work: Deliver a minimum of 2 full day's workshops, or, a combination of full and half days in the POP Bedford space during one of the following timeframes: 19 – 23 July or 26 – 30 July aimed towards children and young people (school
holidays)

Application Deadline: Monday 3 July 10pm

For more information on how to apply, please download the Artist Open Call (below).