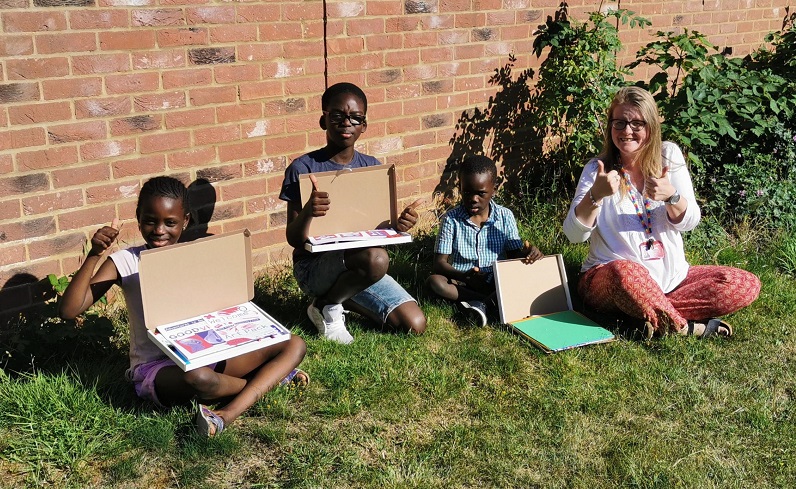 Take Part Queen's Park: Lockdown Art Packs
14th December 2020
During Lockdowns, when we weren't able to engage people in the community with the wider Take Part project, we worked with schools in Queen's Park to provide free art packs to children at home who might not otherwise have access to even basic art materials.
Between July – December 2020 we provided 448 art packs to students on Pupil Premium at three schools in Bedford (Queens Park Academy, Westfield Primary School, St Joseph's and St Gregory's Catholic Primary School).
The packs contained a range of art materials and visual worksheets prepared by our lead artists that enabled students to have a go at different art activities in their own homes. They included drawing maps, making models and using sound.
Download your free art pack