Airship Dreamers Club
Find out more about Airship Dreamers and explore our fun activities for children and young people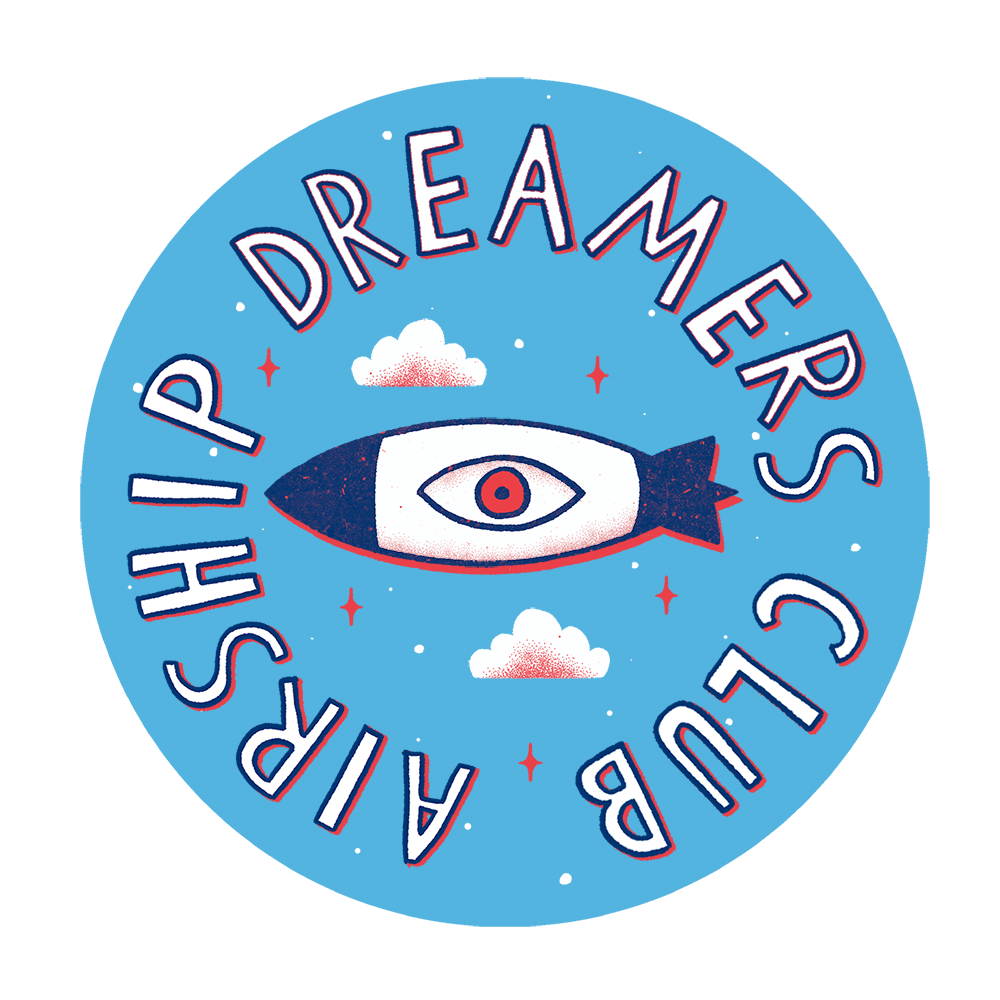 Nearly 100 years ago, the government had a dream that Bedford would be home to an airship airport. They imagined people flocking to Cardington to fly all around the world in these huge crafts.
Do you dream of escaping gravity? Will airships return to Bedford? Did the airship dream have to end?
Welcome to Airship Dreamers Club, a fun and educational resource where we'll explore some of these questions. This is the perfect club for people who love using their imagination and learning about what makes things tick.
Airship Dreamers is hosted by our Community Champion, Sita Thomas, who you may recognise from Channel 5's Milkshake.
Sita presents a selection of inspiring and original videos which explore the magnificence of airships. Starting with a fascinating introduction to Bedford's airship history, in each video Sita speaks to a special guest, from children's book author Vashti Hardy, to Little Science Lab's Kristina Castle, plus many more.
Each activity will challenge Airship Dreamers to create something new – like making their own airship mobile, exploring the science of flight, with fun experiments such as building a cannister rocket or using their imagination to come up with a flight of fantasy story. Check out the full Airship Dreamers Guide below – it's filled with all the information needed to complete the activities and earn a certificate and Airship Dreamers badge.
If you know of any budding Airship Dreamers who'd like to be a member of the club, please email hello@airshipdreams.com to receive a wall chart that will track their progress. And make sure to share any creations by emailing or tweeting us with #AirshipDreams.
Airship Dreamers: Wallchart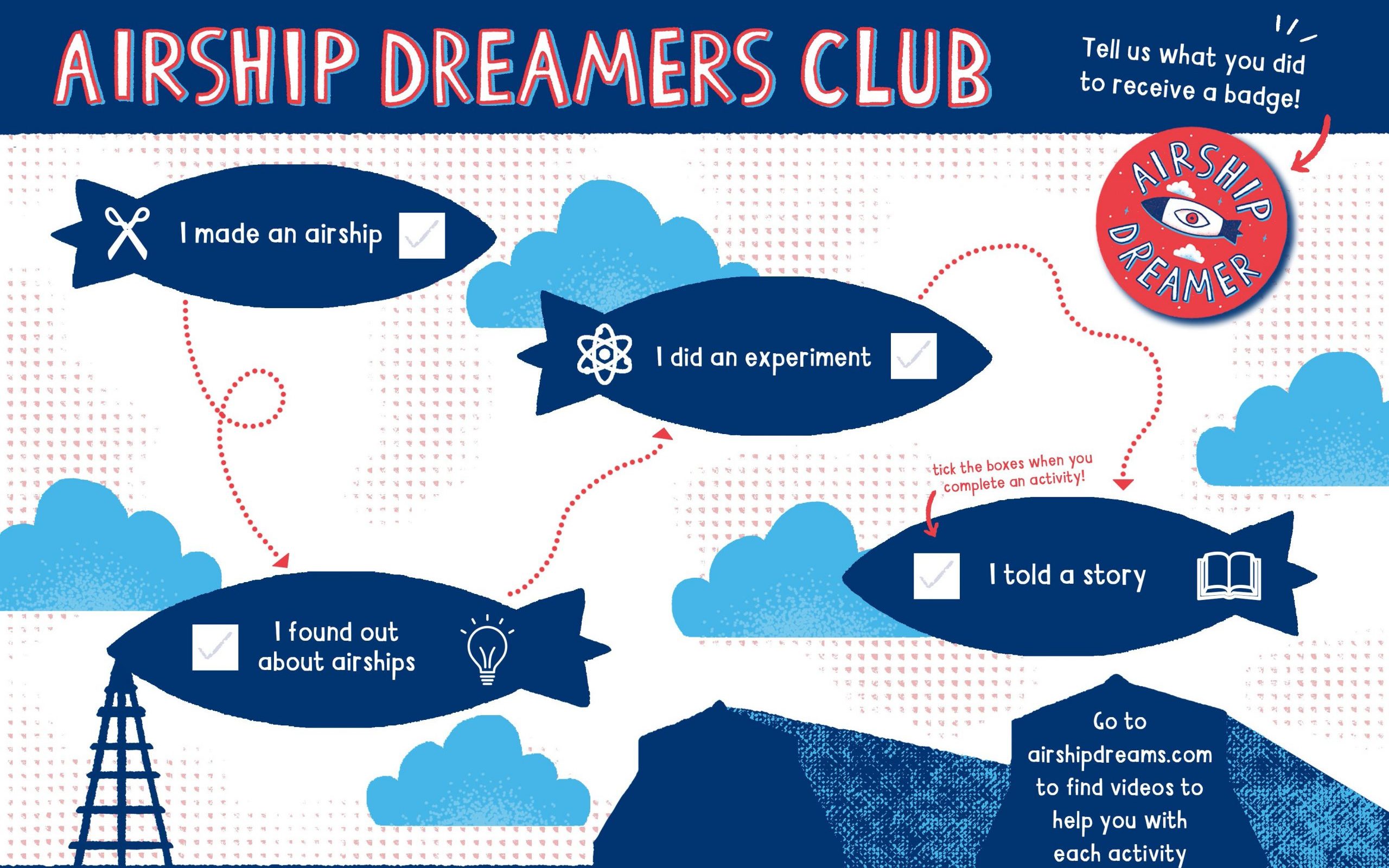 Download the wallchart
Airship Dreamers: Resource pack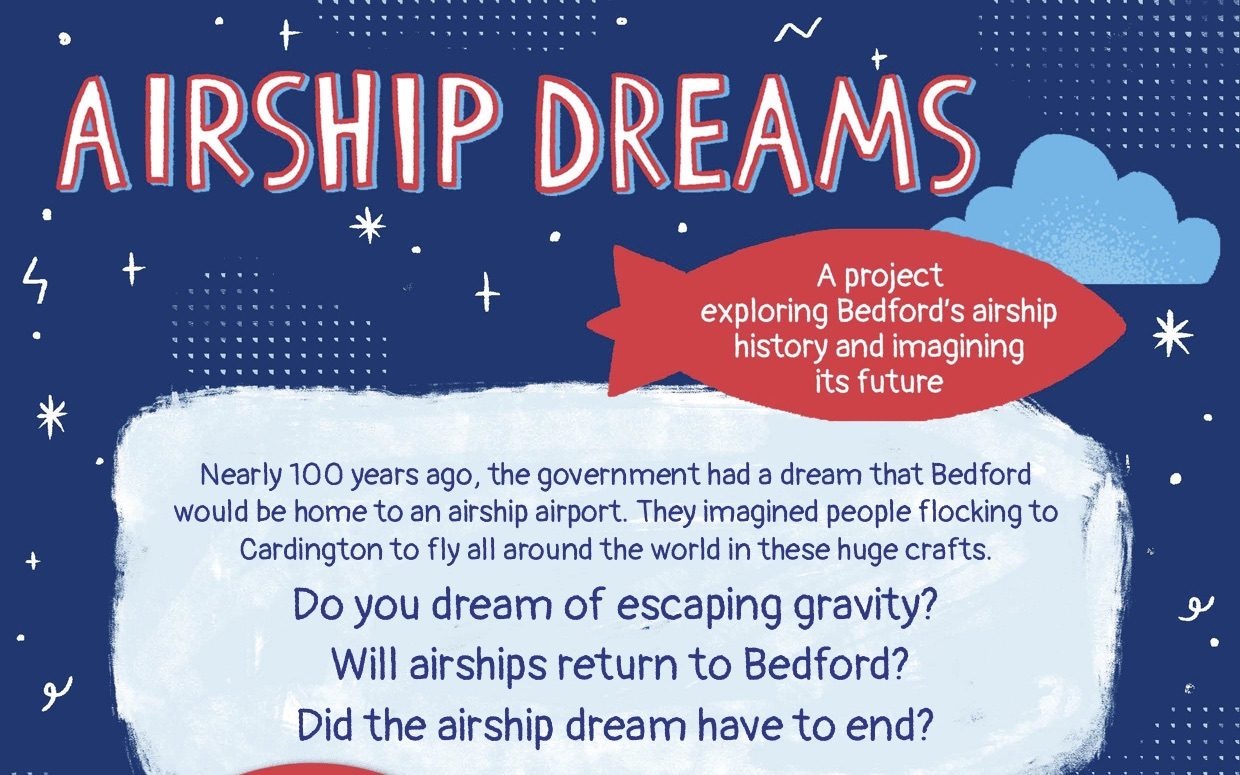 Download the resource pack
---
Introduction
Get started with Sita's documentary about Bedford's airship history. You can find out more with our Airship fact sheet that you can download below.
Download fact sheet
---
Make
Now it's time to design your own personalised airship! Take a look at the videos below and choose whether you'd like to make a mobile or model. Download the sheet to use an outline for your ship.
Download Airship Outline
---
Science
What makes airships fly? Let's explore the science behind the marvel with some fun experiments. Each activity has its own downloadable worksheet which you can find below the video.
---
Meet Den
Den Burchmore worked in the Cardington Sheds in the early 1950s. When he retired in the mid-1990s, he was asked to look after lots of interesting objects and documents relating to airships. This amazing collection of items now lives safely in Den's shed, like a miniature museum in his garden! Find out more about Den in the video below, then download this worksheet to make your own mini-museum.
Download the mini-museum worksheet
---
Read
We asked Librarian Sue Shead and children's literature expert Rachael Rogan to recommend the best books about airships. Watch Rachael's video, then make sure to download the Big Book List to start ticking off some great airship reads. We've also spoken to Vashti Hardy, writer of Brightstorm which you'll see on the list – check out the video below.
---
Write
Hopefully, you're now feeling super inspired to write your own flight of fantasy story! Watch the video for tips from Storyteller, Jane Lambourne, then download the worksheet to write your tale.
Download the writing worksheet